Essential Mold Removal Tips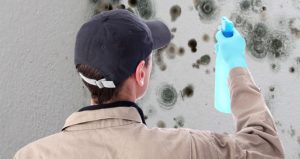 Besides hiring a mold specialist, there are other options available to you. Of course, it's best if you hire a pro for the task. Either way, there certain things you must be aware of. Here are three important tips for dealing with this issue.
Ensure safety
Removing mold is a dangerous job. There are serious health implications if you don't do it right. For this reason, it's crucial that you take the necessary safety precautions.
The first thing to keep in mind is to wear a respirator mask. This will protect you from inhaling the mold into your lungs. Also, the chemicals you use may emit dangerous fumes. You should also wear rubber gloves.
The rest of your body must be covered as well. You don't want any spores getting caught up in your body or skin. In addition, make sure to dampen the affected area. This will keep the pores from getting into the air.
Clean up properly
As your first step, you'll mostly remove the top layer of the mold. All materials used in cleaning, such as wipes, should be properly disposed of. You can use polyethylene bags for this purpose.
Then, you need to scrub the affected area thoroughly. It is best that you use a specialist detergent. There are chemicals you can buy that are manufactured to make this process easier.
Rinse with water after you're done. At this point, you also need to assess the situation. The key is to find what is causing the area to get damp. This is necessary to prevent mold from coming back to the spot.
Call a specialist
In many cases, it's best to call a pro to handle the mold. Your family's health is at stake. Even though you may be skilled at DIY, a specialist will have experience in this area. They are likely to solve the problem faster. They will have all the tools to clean and dispose of the mold. Plus, they will be able to advise on how to avoid the problem from reoccurring.
This is especially important if someone at your home has an allergy. The same applies if a loved one has asthma. You don't want to risk them getting hurt. Mold can also cause serious irritation. Please, do not underestimate the importance of getting this done properly.
These are some of the key tips for mold removal. You can now decide on the best course of action. Whatever you do, stay safe!